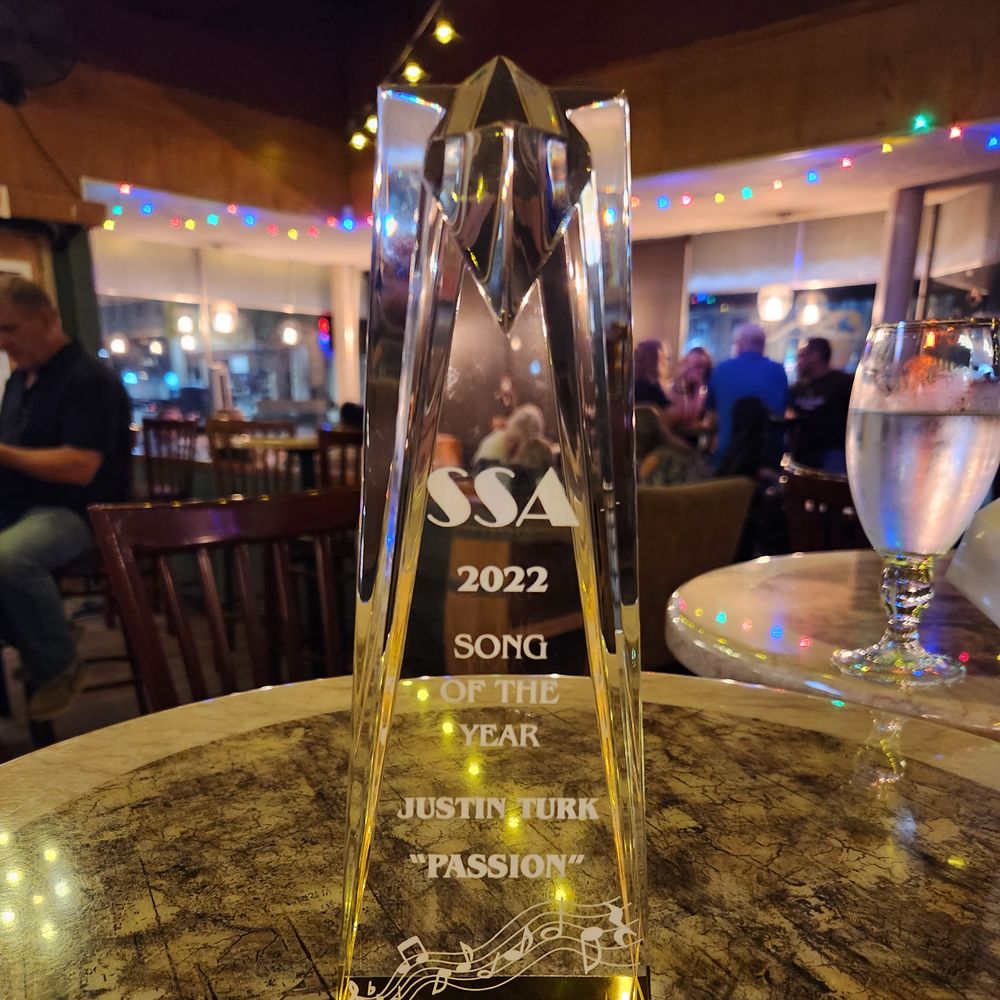 Justin Turk
Biography
Justin Turk is describes himself as a singer songwriter with a positive message. He is a Palm Coast Fl, based musician whose music evokes a diversity of genres from rock country to alternative metal.  His diversity as a songwriter has gained him world wide recognition through his award winning endeavors.  

Justin Turk released his debut album, Right Here Right Now, on Sep 28th, 2011. The album is reminiscent of his classic rock singer-songwriter heroes, with a modern perspective. A private live performance of his single "Hold On To Love"  landed him an opportunity to perform at the Greensboro Coliseum in front of 25,000 viewers. Ultimately resulting in a featured artist position with Conquer Entertainment.

A multi-instrumentalist from a young age, Justin began learning guitar and piano, falling in love with guitar at age 13. He then started writing original music, recording his first CD during his freshmen year of high school, while playing all age events in his hometown of Woodbridge, NJ.  Fast Forward to 2009 when he won the Gorilla Productions National Battle of the Bands Contest with his former band Render Me Useless.

Over his career, Justin has performed countless shows across the country, in theaters, house concerts, biker bars, weddings, proposals, frat parties, and everything in between. Justin feels most at home in both intimate listening rooms and larger venues. Wherever he is performing, he builds an intimate, easy connection with the listener, naturally creating a feeling of closeness throughout the performance.

In his home state of New Jersey, Justin really made a name for for himself performing in venues such as the Stone Pony and Starland Ballroom. Since moving to Florida in October 2021 Justin has started to make a splash in the St. Augustine and Daytona Beach area.

After an intensive voice and artist development course with celebrity vocal coach Cari Cole, Justin considers himself a student of songwriting. He is constantly searching and learning about why songs have the impact they do. Being a devoted husband and father of three Justin seeks to help children and family's express themselves through the unique and powerful medium of music. Which is why Justin has founded the children's party entertainment service called "Rattle & Rock", bringing smiles and joy to the faces of children all across Northern Florida.

Justin Turk has recently unveiled his latest album "Just In Time" which is a manifestation of his passion, time, and energy, and has been critically acclaimed worldwide because of its inspirational undertones. The EP's hit single "Passion" won the 2022 SSA music awards for "Song of the year". The album was released on February 25th, 2022, and immediately sparked a riveting interest in fans of pop, country folk, and rock music alike.